Building
partnerships
toward justice
and liberation.
We seek a world in which people and planet flourish together in regenerative systems free from oppression and threat.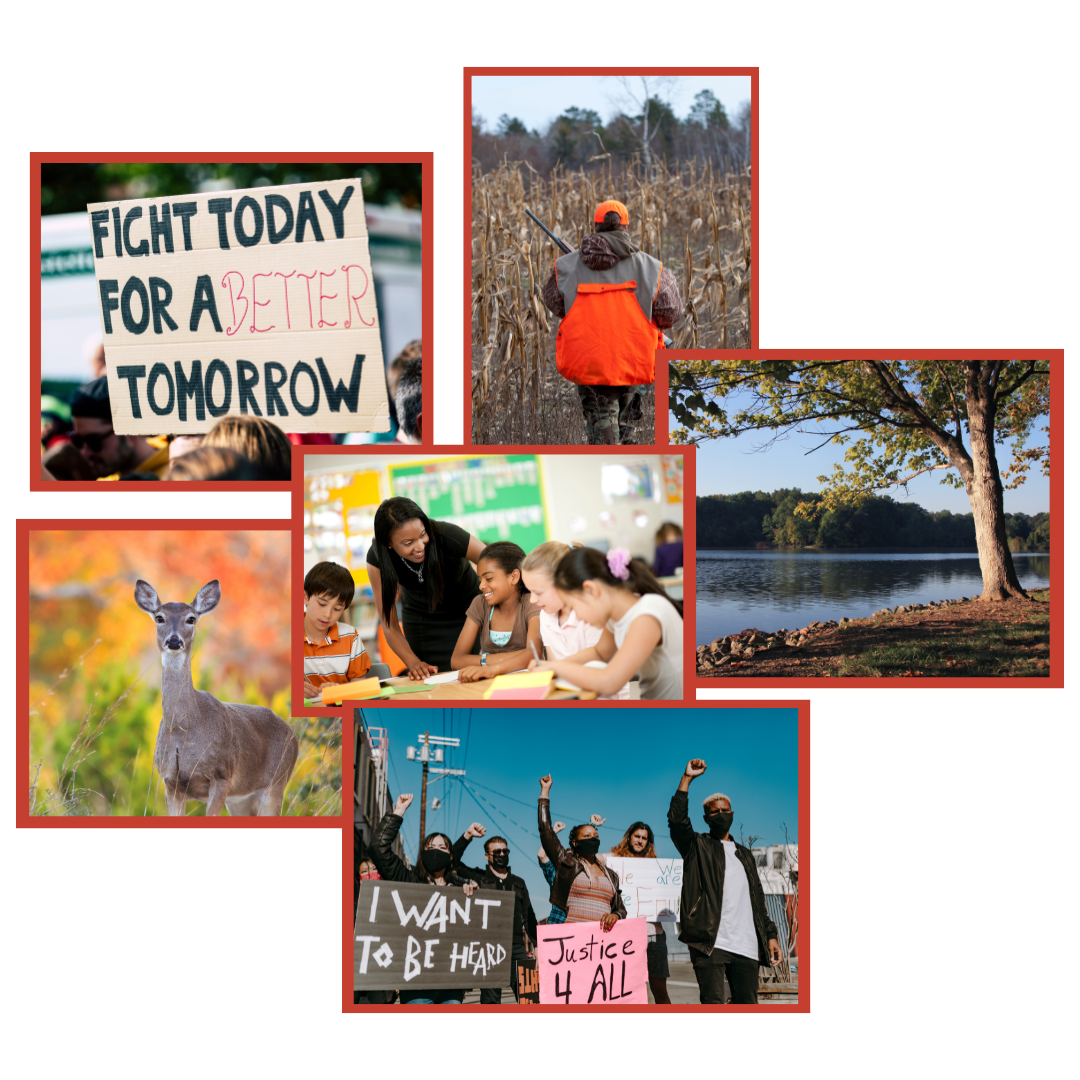 The Dan and Margaret Maddox Fund's mission is to better our community through partnerships that improve the lives of young people and protect the natural environment.
The Dan and Margaret Maddox Fund serves 41 counties of Middle Tennessee listed below. Programs must operate within this geographic area.
Bedford, Cannon, Cheatham, Clay, Coffee, Davidson, Dekalb, Dickson, Fentress, Franklin, Giles, Grundy, Hickman, Houston, Humphreys, Lawrence, Lincoln, Macon, Marion, Marshall, Maury, Montgomery, Moore, Overton, Perry, Pickett, Putnam, Robertson, Rutherford, Sequatche, Smith, Jackson, Stewart, Sumner, Trousdale, Van Buren, Warren, Wayne, White, and Williamson
Southern Movement Committee
$60,000 to support training programs focused on teaching young people to organize and advocate for themselves.
Elmahaba Center
$20,000 to support tutoring and college prep programming.
Sunrise Movement Nashville
$25,000 to support youth-led climate change work in Middle Tennessee. 
The Maddox Fund serves the community through partnerships with nonprofit organizations.  We are thankful for their work and determination to create a world where people and planet flourish together.   Visit the Grant Directory to see all Maddox partners and grants.
As we learn more about racial equity, we discovered that land acknowledgements are a way to recognize and express gratitude to the First Nations land that we are on. For colonizers, the act of performing a land acknowledgement is a very basic and fundamental step towards reconciliation between Indigenous Peoples and colonizers who occupy the land.
We acknowledge that the Maddox Fund occupies the traditional homelands of Indigenous Peoples and that our office sits near the Trail of Tears death march. We know that Nashville occupies the traditional lands of the Yuchi and Muskogee peoples and the ancestral hunting lands of the Chickasaw, Choctaw, Cherokee and Shawnee. Today these people no longer have nation borders in the state of Tennessee, after the Indian Removal Act of 1830 led to the forced removal of southern tribes to West of the Mississippi River. In particular, Nashville resides on land ceded in the Treaty of Hopewell (1785-1786).  None of these tribes are officially recognized by the state of Tennessee.
Maddox is committed to supporting Indigenous people and nations through ongoing action, and encourages others to create action plans of their own.  Thanks to the Native American Indian Association of Tennessee which guided our Land Acknowledgement.
We strive to maintain solid relationships with our partners, stakeholders, and our community built on openness, inclusivity, and transparency. As such, we remain committed to being accountable, accessible, and offer full financial disclosure
Dan and Margaret Maddox had a passion for  young people and a love for nature. For nearly half a century, their generosity sowed the seeds that would grow into opportunities for young people to prosper and wildlife habitats to thrive.