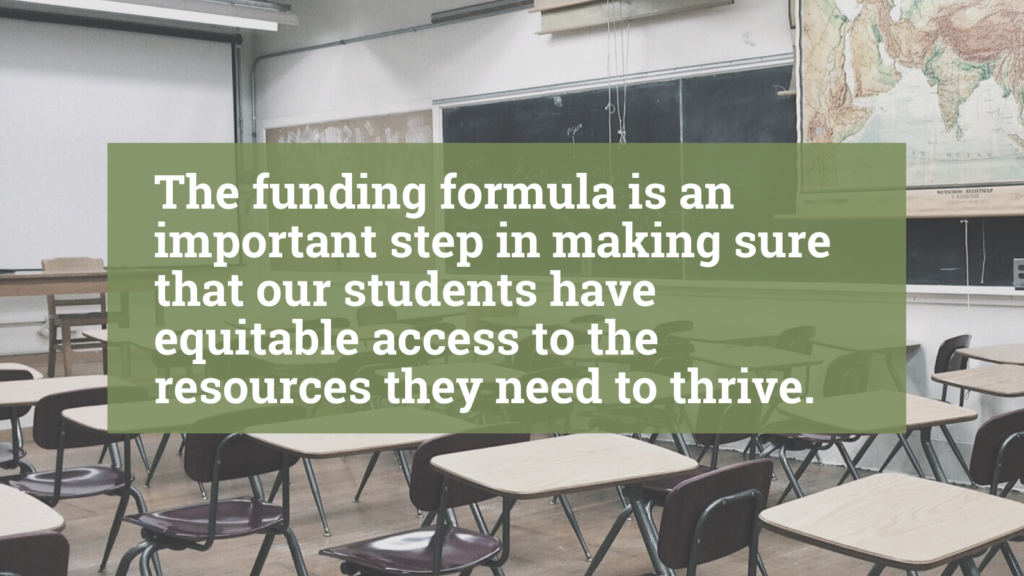 We submitted a comment on Tennessee's draft framework of the student funding formula. Read the full comment below.
Tennessee Department of Education,
We are grateful for your ongoing commitment to hear from Tennessee communities as we collectively imagine a funding formula that adequately meets the increasingly diverse needs of our students and families. We know that these decisions are complex and appreciate your effort to ensure that everyone's voices are recognized in this process.
Believing that education is transformative, we feel that the shift toward a student-weighted funding formula is a great decision as it prioritizes students facing poverty (especially where it is highly concentrated), English language learners, students with disabilities, and rural students. This weighting of the funding formula will allow teachers, school leaders, and districts to better meet the diverse needs of students. The commitment to increasing transparency and accountability in this new funding framework is also an important step in making sure that resources are distributed equitably.
One point we would like to see clarified is how the weights apply to students with multiple Unique Learning Needs. These needs often overlap and create additional demands. There should also be additional weights for different types of English language learners that could account for Students with Interrupted Formal Education and for students with native languages that are less prevalent in each district. How outcomes are weighted should also be clarified.
The Department of Education should fully explore the recommendations of the Subcommittees, especially those related to Pre-K and early elementary. We know that the early years of education are critical to student learning and development. We believe that universal Pre-K and lowering the teacher to student ratio in Pre-K through 3rd grade would ensure that each student is equipped for lifelong learning.
The funding formula is an important step in making sure that our students have equitable access to the resources they need to thrive.  We thank you for your consideration of our points as you refine the student-based funding formula.
Best,
Dan & Margaret Maddox Fund
The Dan & Margaret Maddox Fund's mission is to better our community through partnerships that improve the lives of young people and further wildlife conservation.