Over the past four years, the Maddox Fund has been talking about racial equity, justice and liberation. While we are early in our journey, we are convinced that we can't walk alone; we need partners so we can learn and change together.  This page includes resources that we have found useful and that have guided us as we think critically about Diversity, Equity, Inclusion, Justice and Liberation.
As an organization, we have made a commitment to racial equity.  Our learning continues and we invite you to explore these resources and ask that you give us your feedback.  If you have other resources, please share them with us so we can learn from one another.
The Center for Nonprofit Management provides training around racial equity.  Visit the  CNM website and consider how your organization might engage these opportunities.
Diversity, Equity, Inclusion & Justice Resources
Doing anti-racist work requires an understanding of how racism is manifested at multiple levels. Check out this video featuring Tribble Consulting to see how Maddox board and staff understands racism from individual to systemic levels.
for wildlife conservation
This year, I've dedicated my reading, webinar trainings (so much is available on YouTube) and professional development activities to equity. With each new experience, I'm peeling back layers of white privilege and renewing my core value that we are all interconnected and long for justice and  a sense of  and belonging in the spirit of Dr. King's vision of the Beloved Community. 
As a corrective to my biased education in U.S. history, I read Stamped From the Beginning: The History of Racist Thought In America–book, Ibram X. Kendi and A People's History of the United States–book, Howard Zinn. Ibram X. Kendi narrates his own book if you prefer audio books like I do.
Seeking to learn more about the experience of my neighbors and how I participate in – and have benefited from – biased systems, I've read I'm Still Here: Black Dignity in a World Made for Whiteness by Austin Channing Brown and So You Want to Talk About Race. by Ijeoma Oluo.
As a white person, I've been learning more about whiteness and the privileges I enjoy.  I commend the podcast Scene on Radio:  Seeing White.  I also read and "worked" Me and My White Supremacy Workbook by Layla F. Saad with a group of white nonprofit executives striving toward anti-racism.  How To Be An Antiracist by Ibram X Kendi strengthened my commitment to anti-racism.
In The Opposite of Hate: A Field Guide for Repairing Our Humanity, Sally Kohn offers a hopeful vision that, while hate is learned and even hard-wired into human nature, through intentional work and connection to one another, we can repair a broken humanity and ourselves at the same time.
Braiding Sweetgrass:  Indigenous Wisdom, Scientific Knowledge and the Teachings of Plants Robin Wall Kimmerer beautifully writes about the interconnectedness of human being and nature.  She listens for different ways of knowing and understands the longing we share to belong to something greater than ourselves. 
Let me know what you are reading so I can further my equity understanding.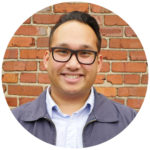 I feel like 2021 has gone really fast and really slow at the same time. With the year being halfway through, it's a bit sad how little reading I've been able to get done.  Summer's really here now though, so I finally have some time to catch up on the stuff accumulating on my nightstand.
I'm currently reading Emergent Strategy: Shaping Change, Changing Worlds by adrienne maree brown.  This book was sitting on my bookshelf unread until our equity consultant suggested it and reminded me that I had it.  I've been struggling with seeing the same old strategies being employed and wanted to find something new, which I think this book does.  It suggests a radically different way of conceptualizing how to be in connection to one another, our community, and the planet; presenting a different way to look at change and going about it.
Also on my nightstand is Octavia's Brood: Science Fiction Stories from Social Justice Movements.  This is an anthology of short stories inspired by the work of Octavia Butler.  adrienne maree brown is also one of the editors.  The stories themselves are attempting to envision a new and liberated future.  I pick the book up and read one of the pieces whenever I have time, so I'm only halfway through it, but it's been really enjoyable so far.  I think it's an important reminder that imagination is a requirement in our work towards liberation.
A giant nerd at heart, I spend a lot of reading comic books.  The American comic book industry has been a white, male-dominated space for most of its history, so I've been intentionally seeking out diverse characters, plots, and writers.  For Pride Month, I started reading Cosmoknights by Hannah Templer.  It's a sci-fi story about a "ragtag band of space gays" fighting the patriarchy.  To further diversify the stories I'm reading, I picked up the first issue of Shang-chi vs the Marvel Universe, written by Gene Luen Yang and illustrated by Dike Ruan (two Asian men).  I'm also revisiting the Black Panther series by Ta-Nehisi Coates.
I'm always interested in book, podcast and comic recommendations so email me if you think there's anything I'd like or if you just want to talk about some of the works listed here.